K8ND SO2R Resources
Controllers & Products
Updated 3 August 2009
---
The information below is provided for information only - no recommendations are implied. If you know of a radio product used for SO2R stations that is not included below, please send me an email with a link to information about it.
SO2R Controllers / Hardware
Homebrew SO2R Controllers
Books
SO2R Antenna Switching Products
Band Decoders
Bandpass Filters & Filter Switching
Band Reject Coaxial Stubs
Miscellaneous Support Hardware
---


microHAM MK2R and MK2R+
User Reviews #1
User Reviews #2

Top Ten "DX Doubler"
User Reviews



Ham Radio Solutions EzMaster
User Reviews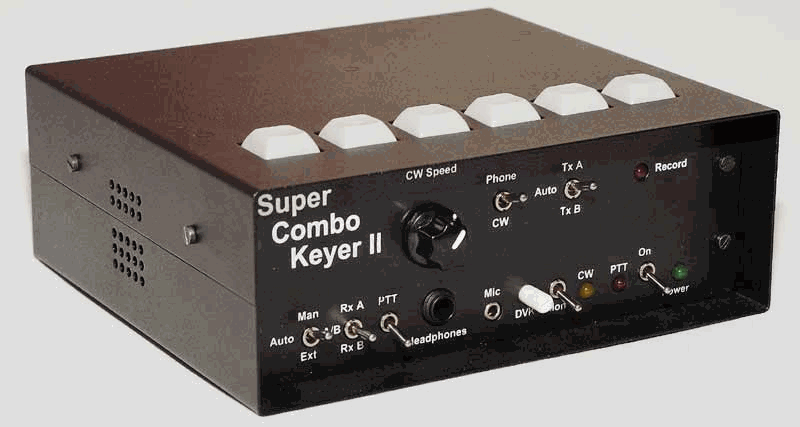 ZS4TX Super Combo Keyer Version II
User Reviews
(NOTE: Out of production, but available on the used market)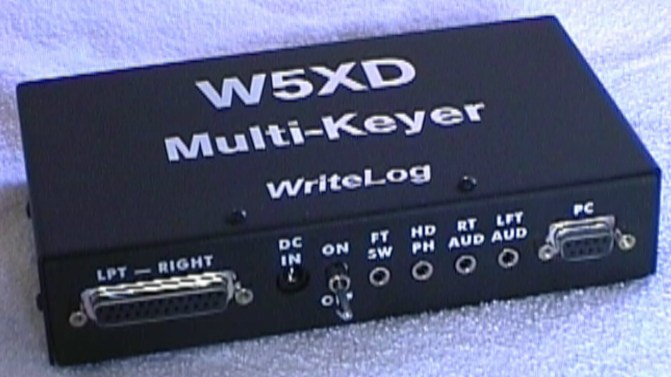 W5XD MK-1100 Multi-Keyer
(NOTE: Out of production, but support will remain in the Writelog contest software. The "W5XD MK-1100" is still available on the used market)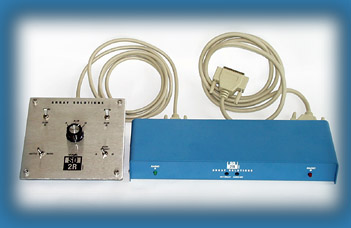 Array Solutions "SO2R Master"
(NOTE: Out of production. The "SO2R Master" is still available on the used market.)
User Reviews

HOMEBREW SO2R CONTROLLERS

There is also some information on homebrew SO2R controllers published. Here are a couple of them.
KK1L SO2R Controller
KK1L 2 RAdio 6 Antenna Switch


There was also an SO2R controller from N6BV included in the ARRL Handbook from approximately 1990 through 2000.
---
Building an SO2R station depends on preventing signals from each of the two
stations from getting into the other station.

George Cutsogeorge's book helps to bring together all the required
information in one source! It's available on the International Radio (INRAD)
web page.
---
Array Solutions SixPak 2x6 Antenna Switch
microHAM Double Six Switch (2x6)
microHAM Double Ten Switch (2x10)
Top Ten Devices Six Way Antenna Relay Box
---
Array Solutions Bandmaster
Manual (PDF)
Array Solutions IBS-1 (Discontinued) - Manual (PDF)
Array Solutions DBS-1 PCB (Discontinued) - Manual (PDF)
Array Solutions DBS-2 Table-Top (Discontinued) - Manual (PDF)
Top Ten Devices Automatic Band Decoder
Unified Microsystems BCD-10 Band Decoder
---
BANDPASS FILTERS & FILTER SWITCHING
Array Solutions FilterMax (Single box with W3NQN-design filters)
Array Solutions W3NQN 200W Bandpass Filters
Array Solutions / W3NQN 2kW Filters
Array Solutions FM-6 Filter Master Filter Switch
Dunestar Model 600 Multi-Band Remote Switched Bandpass Filters
Dunestar Model 300 Single-Band Bandpass Filters
I.C.E Bandpass Filters Datasheet (PDF)
I.C.E. 419B Combination 200W Bandpass Filter
I.C.E. Individual Band 200W Bandpass Filters
W3LPL/K1NQ Homebrew 6-Band RX Bandpass Filter (PDF)
---
---
MISCELLANEOUS SUPPORT HARDWARE
PIEXX SO2Rxlat USB-to-LPT Translator
The PIEXX SO2Rxlat product is a USB device that will translate MK2R style serial commands to the appropriate signal levels that would normally be generated on a computers LPT port. The SO2Rxlat board will allow operators of LPT port based peripherals to use newer computers that lack a LPT port. The SO2Rxlat responds to commands that allow for Transmit Focus, Receive Focus, Radio Select, Stereo Enable as well as 2 separate 4 bit BCD outputs for band / antenna selection.
---


Webmaster
Last Update: 08/03/09