K8ND SO2R Resources
Updated 6 February 2008
In mid-2001, I accumulated all the radio and interface parts I needed to rebuild my station for Single Operator 2 Radio contesting. Since then, most of them have been sitting in plastic storage bins awaiting the construction of a new operating desk to hold it all in an ergonomic arrangement. Other priorities have kept me from using most of it, and some of the hardware has now been integrated in the PJ2T contest station at Signal Point, Curacao.
Outside, I have a simple one-tower station, with a separate Inverted-L for 160 Meters.
---
I'm settling in on a final choice of my own operating position, as shown below. My drawing tools and skills could use some improvement, but the idea is there! The desk surface will be a formica countertop, 8 feet by 36 inches deep. The shelves to left and right of the center are independent and movable as the spirit moves. The shelves are 20" deep. They are tapered to wrap around the operator a bit (more stylishly than shown in my crude renderings!).
The central space allows for free-standing 17" LCD monitors, one above the other. Behind the monitors is an independent rear-accessed shelf for storage and devices that do not need manual manipulation during operation (power supplies, filters, etc.
The plan is for some shelves underneath for computers, storage, and tuners, but we are concentrating on the upper parts first.
To be clear, I have no construction skills. None. I'm working with my woodworking neighbor to translate ideas into wood surfaces that will support my radio equipment.
If you have a comment or ideas for improvements or additions, please send them to me at: K8ND@arrl.net.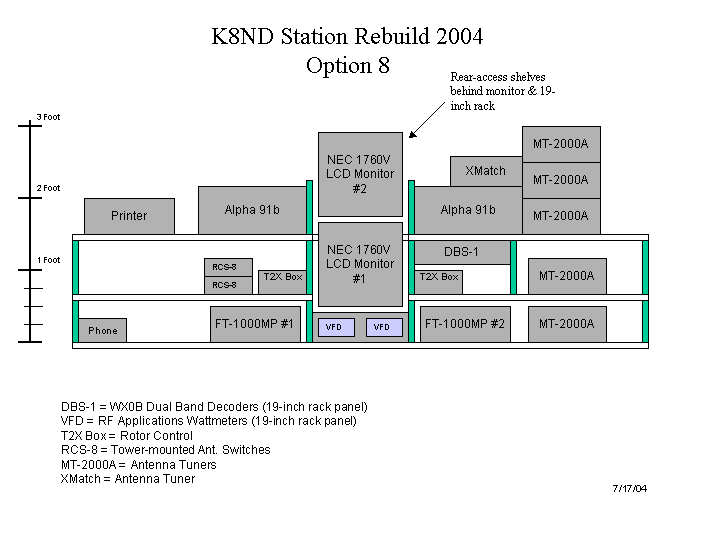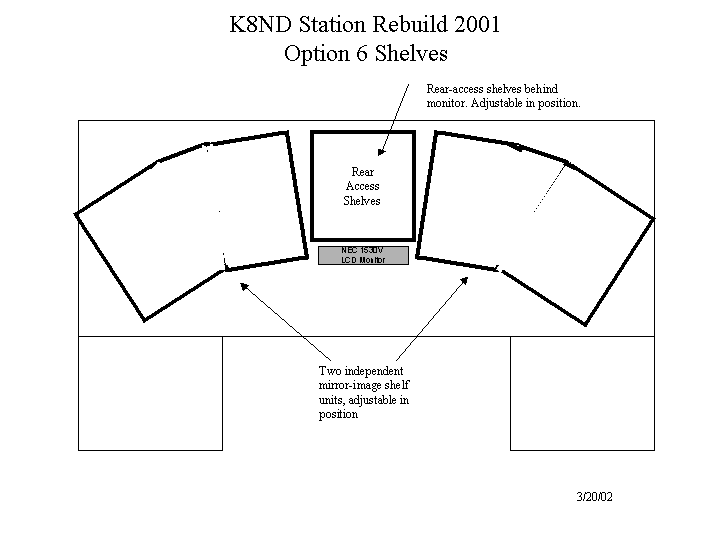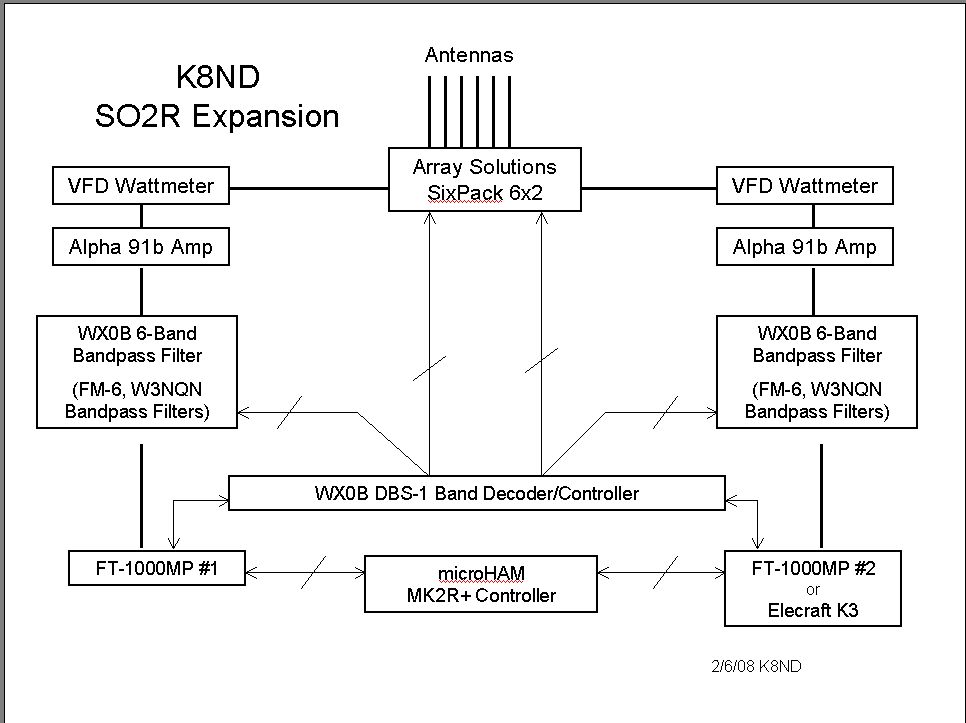 ---


Webmaster
Last Update: 02/06/08